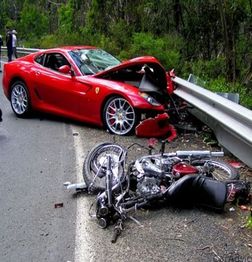 Tangipahoa Parish, LA – Wreck on LA-445 Leaves Motorcycle Passenger Deceased
Tangipahoa Parish, LA (September 9, 2019) – There was a deadly motorcycle accident that occurred in Tangipahoa Parish late Friday night, September 6. The crash happened on LA-445 south of the US-190 around 11:00 p.m. The accident resulted in the arrest of the operator and the death of the motorcycle passenger. 
According to Louisiana State Police (LSP), the motorcyclist 36-year-old Dustin Cox of Amite, LA, was speeding while riding on a 1998 Kawasaki ZX750P southbound on LA-443. A chase ensued with police as Cox turned east onto US-190. Due to reckless driving and the safety of other motorists, the officer ended the pursuit of Cox. Cox then turned south onto LA-445.
Troopers found that Cox sideswiped a 2004 Chevrolet Tahoe on LA-445, resulting in the passenger of the motorcycle, Marissa Barrett, 24, of Lumberton, MS, being ejected after the motorcycle veered off the roadway. 
Both Cox and Barrett were taken to a local hospital for treatment, where Barrett succumbed to her injuries. 
Cox was taken into custody under various charges, including operating a motor vehicle while impaired.
The crash is still under investigation.
We would like to extend our deepest condolences to the family of Marissa Barrett at this time.
Motorcycle Accidents in Louisiana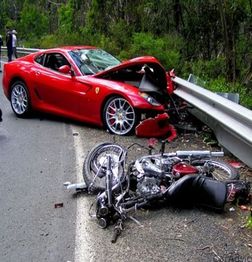 Motorcycles are a pretty common pastime of Louisiana residents. There were a reported 1,854 motorcycle crashes reported in 2017, which is likely significantly less than the actual number. There were 96 deadly crashes in the state that year, meaning that 8.67% of all fatal crashes involved motorcycles in the state. 
A majority of motorcycle crashes are caused by speeding or intoxicated motorcycle operators. Drinking always increases the chances of being involved in a serious crash. Ultimately, no one should be harmed simply due to the kind of vehicle they drive.
When seeking damages for injuries resulting from a crash, experience matters. Fisher Injury Lawyers has recovered millions for our clients in the past two decades. Contact our team of skilled Louisiana motorcycle crash attorneys today at (225) 766-1234. 
Note: To write and construct these stories, we utilize a variety of sources including news bulletins and first-hand accounts of the accidents. As we are not present on the scene, these accounts may not reflect the reality of the situation or the injuries sustained. If you notice any discrepancies between our content and the accident, please inform our office as soon as possible and we will make the necessary corrections.
Disclaimer: Fisher Injury Lawyers is an involved member of our local community, and as such, our intent is always to improve the lives and safety of those in our community. These accidents are a devastating reality of life in our cities and across our state. Our hearts go out to all those affected by them. We hope that by casting a light on these accidents, we will encourage others to take more care in their daily lives to avoid accidents in the future. These posts are not a solicitation for business, and the information included in them should not be construed as legal or medical advice. If you've been involved in an accident, you should contact a qualified attorney to discuss the specifics of your case. We wish the best for all those affected by these accidents. The photos depicted in these posts are not representative of the actual accident scene.